K1 and GP14 Open this Sunday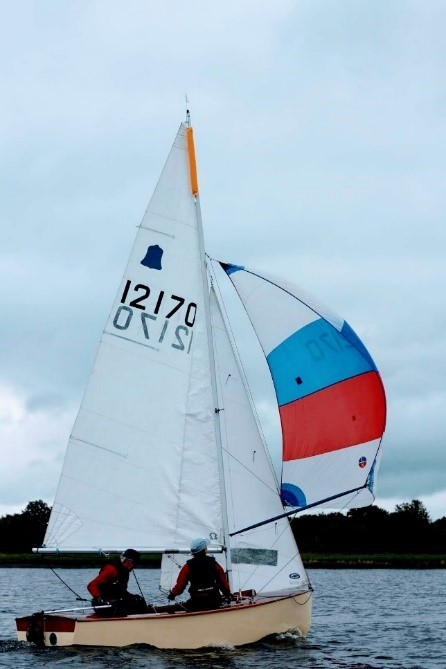 Published 07:09 on 7 Jun 2021
2021 BARTLEY SAILING CLUB
GP14 AND K1 OPEN
The Organising Authority is Bartley Sailing Club.
NOTICE OF RACE
1.Rules
i.Competitors should note that Bartley Sailing Club implements the RYA Racing Charter and that they will be required to undertake to sail in compliance with the Charter, details of which can be found at the front of the RYA Rule Book (Racing Rules of Sailing 2021-2024).
ii.All racing will be governed by the rules as defined in the Racing Rules of Sailing.
2.Eligibility and Entry
i.The regatta is open to all boats of the GP14 Class, and the K1 Class. Boats must also comply with the rules defined by Severn Trent Water Authority and Bartley Sailing Club. Competing helms and / or crews shall be temporary members of Bartley Sailing Club.
3.Fees
i.The entry fee will be £15.00 for the GP14 fleet and £10 for the K1 fleet, payable at registration. Registration will be open at 0900 in the clubhouse.
ii.If a competitor withdraws before pre-registration closes, they will receive a full refund. If they withdraw after this date, they will receive no refund other than in exceptional circumstances.
iii.If the event is cancelled by the organisers prior to the fleet launching all competitors will be offered a free transfer to a rescheduled date, or a refund (minus a small admin fee).
4.Schedule
i.The schedule of racing is: Race 1 start 1100 followed by lunch. Race 2 and 3 will be back to back after lunch.
ii.The race formats will be decided on the day and sailors notified at the briefing to be held at 1030.
5.Sailing Instructions
i.The Sailing Instructions are available on the club notice boards and available when signing on.
6.Scoring
i.At least 2 races are required to be completed to constitute a series or an event.
ii.Points will be awarded to Helms according to each boat they sail.
iii.When fewer than 3 races are completed a helms series score will be the total of their race scores.
iv.When 3 or more races are completed there will be 1 discard available.
7.Prizes
i.Prize giving for the series races will be presented at the prize giving presentation or at the end of the event.
8.Disclaimer of Liability
i.Competitors are entirely responsible for their own safety, whether ashore or afloat, and nothing reduces this responsibility. It is for competitors to decide whether their boat and its helm and crew are fit to sail in the conditions that they might find. By launching or going afloat competitors confirm their boat is fit for those conditions and that they are competent to sail and compete in them. Nothing done by the organisers can reduce the responsibility of the owners and or competitors, nor will it make the organisers responsible for any loss, damage, death or personal injury, however it may have occurred, as a result of taking part in the racing. The organisers encompass everyone helping to run the event and include the organising authority, race committee, race officer, safety officer, patrol boat personnel and beach masters. The provision of patrol boats does not relieve owners and competitors of their responsibilities.
9.Insurance
i.Each participating boat shall be insured with valid third-party insurance with a minimum cover of £2,000,000 (two million pounds) per event, or the equivalent.
10.Covid 19
Competitors must make themselves fully aware of Bartley Sailing Club Covid 19 requirements and the relevant UK Government rules and guidance in place at the time of the event.
Bartley SC GP14/K1 Open NOR May 2021
Downloads
Last updated 17:40 on 17 October 2021